Sponsored by the Government and Shanghai Services Federation, SAIC, Bank of China, Citibank China, North Hongqiao CBD and Roundstone Finance will jointly organize the 6th LUJIAZUI INDUSTRIAL FINANCE FORUM(& Cash Management Forum) and Opening ceremony of Shanghai Services Federation – Automotive Industry & Financial Services Committee on Tuesday, November 8, 2016 (9:00 - 17:30) at Shanghai Tower (501 Yincheng M. Road, Pudong New Area, Shanghai).
Please click "Read All" at the bottom for forum agenda (in Chinese and English).
The Forum obtains support and participation from industries and government: SAIC Motor Corporation, the largest automobile industry leader in China, Fortune Global 500, together with its various board companies, will participate at the first time with its image of "SAIC Financial Business" in industrial financial services; Many automobile industry giants (Geely, Volkswagen, General Motors, etc); leading Chinese and foreign capital and finance organizations (Bank of China and Citibank,etc.), government, Industry associations, and the top intelligent network and autonomous driving innovation research Institutions will all jointly promote:
Transaction banks and Capital markets
Industrial technology innovation and sustainable development
We believe that mentioning financial transactions, supply chain and integrated financial services without a real "penetration" to industry is often difficult to be practical! Over the years, The Forum has been focusing on the industries that leading the innovation and tracking on how the innovation and productivity transformation is impacted to the whole industrial value chain and supply chain. We believe that it would be a real pragmatic and effective interaction only when we talk about transactions and capital market around the whole chain that are driven by "the core leading enterprises".
The 2016 Forum will focus on automobile, which is encountering a "great changes and subversion". Automobile has along chain, across a wide range of industries. A car touches the hearts of many industries! Industry believes that a new round of leading global innovation is likely to occur in the automotive industry. Closely grasping this "new industrial revolution" engine will lead to many other industries to move forward and impact the entire national economy transformation and upgrading.
We invite you to meet with the Chinese and foreign heavyweight, as well as top 500 and major core enterprises, financial institutions (commercial banks and non-banking financial institutions), government, regulators and leading research institutions for autonomous driving from the United States. We have prepared the following exciting topics for guests and participants and look forward to your question and ideas to become part of the "interaction of industry and finance":
Core Topics: ☟
Top FinTech experts share trend of Transaction Banking & Treasury Management
SAIC Motor release new brand of SAIC Financial Business
Autonomous driving team share story about first automatic car in Pittsburgh
China's first finance driven transboundary platform in auto industry – SSF Auto Industry & Financial Services Committee: Opening Ceremony
New opportunities for industry development and financial services &Investment
Supply Chain & Industry Efficiency
Science & Innovation for SME and OTC market financing
How to Register: ☟
It's simple: reply the WeChat with your name, company, position, mobile and email. We will evaluate and confirm you if your registration is complete.
OR YOU CAN SEND EMAIL TO: sandra.fan@rfachina.org
The Forum is open to the following participants:
Financial and Banking: Commercial banks, transaction banking, cash management, international settlement, trade finance, supply chain finance and technical department; Non-banking financial institutions: group finance companies, investment, funds, securities and insurance, etc.
Industry: multinational corporations, large manufacturing enterprises, post-market service enterprises, and associated small and medium enterprises (chairman, general manager, chief financial officer, treasurer, finance manager, supply chain, business development, Technology and R&D, legal and patent functions);
Relevant regulatory agencies
The Forum isfree of chargeand provides free forum materials, all day refreshment and lunch buffet etc.
About the Forum
Lujiazui Cash Management Forum (Lujiazui Industrial Finance Forum), the transaction banking and industrial finance annual summit was established in 2011, it has become one of the top industrial finance forum brand in China with support and involvement from the government authorities and core industries like automobile, medication, equipment manufacturing, etc. Having an international exposure, the Forum will discuss how industrial innovation would demand financial capital, transaction banking, financial services and treasury management in the future.
As the most mainstream platform of transaction banking and industrial financial services interaction, the Lujiazui Cash Management Forum (Lujiazui Industrial Finance Forum) plays very active role in the forefront of industrial financial services, promoting commercial banking transformation and building structure of industry financial services around the core enterprises. 2016 is the 6th year of the forum.
With China's economic transformation and development, we see opportunities and challenges. Chinese enterprises are facing new ecological, either major reform or out of game. The financial services must also be transformed to fit the industry transformation. With support from the government and industry, the Forum will promote to establish a new "Technology Innovation Center" in Shanghai to develop advanced manufacturing and modern service industry, then seek a "real financial services economy" and build a solid channel for investment. We cordially invite you to attend the Forum to witness the reform of China's transaction banking and industrial finance.
About the Forum Venue
SHANGHAI TOWERIN LUJIAZUI FINANCIAL CITY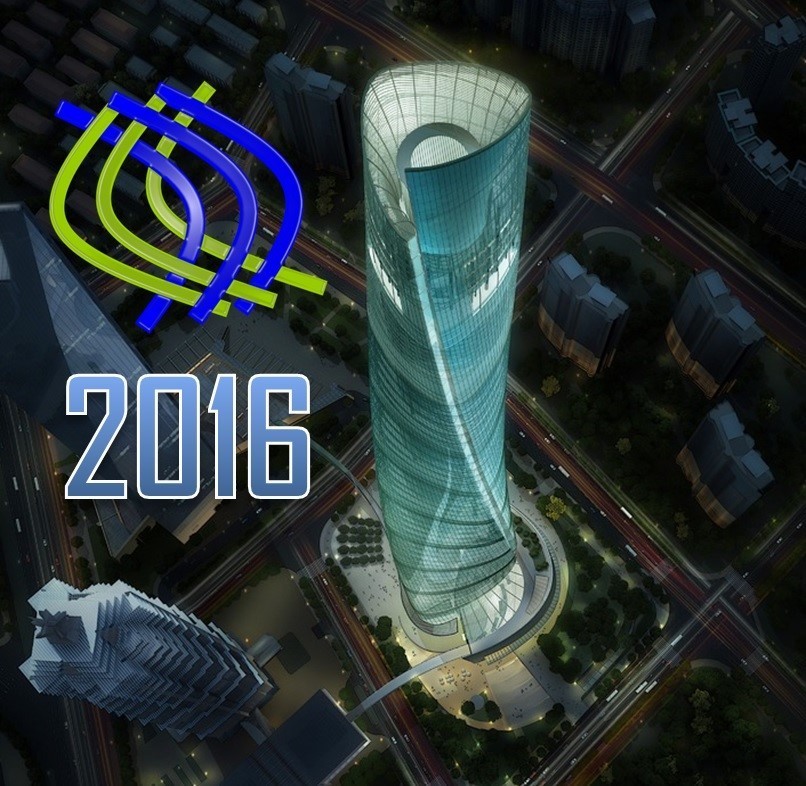 Know more about SHANGHAI TOWER from Gensler Website.
http://du.gensler.com/vol6/shanghai-tower/
Thanks again for your support and attention.
2016
LUJIAZUI CASH MANAGEMENT FORUM
LUJIAZUI INDUSTRIAL FINANCE FORUM
Opening Ceremony of Shanghai Services Federation (SSF) -- Auto Industry & Financial Services Committee (AIFSC)
35 founding members of AIFSC:
ASSOCIATION:
Shanghai Transportation Industry Association, Shanghai Auto Retail Industry Association, Shanghai Auto Components Association, Shanghai Auto Repairing & Maintainence Association, Shanghai Car Parking Industry Association, Shanghai Driver Training Industry Association, Shanghai Auto Manufacturing Association
ENTERPRISES:
SAIC Motor Corporation Limited (SAIC), SAIC VW Limited (JV with VW), SAIC GM Limited (JV with GM), SAIC Motor Co., Ltd. Sedan Branch, Huayu Automotive System Co., Ltd. (The largest components company belongs to SAIC), SAIC-GMC Auto Finance Co., Ltd. (JV with GM Finance), SAIC Group Finance Co., Ltd., SAIC Group Equity & Investment Co., Ltd., Anji Leasing Co., Ltd., Shanghai International Auto City Group Co., Ltd., Citibank (China) Limited, Pingan Bank Limited, Bank of China Shanghai Branch, Geely Holding Group, Dazhong Transportation Group, China Yongda Holding Group Co., Ltd., Shanghai New Energy Vehicle Public Data Monitoring Center, Geely Auto Finance Co., Ltd., Jianyuan Capital (China) Leasing Co., Ltd., China Pacific Assets Insurance Group Co., Ltd., Premium Technology Co., Ltd., China Telecomunication Haobai Information Services Co., Ltd., Shanghai ehai Car Rental Co., Ltd. (NYSE listed company), Shanghai Yongda Car Rental Co., Ltd., PWC China, RoundStone Finance.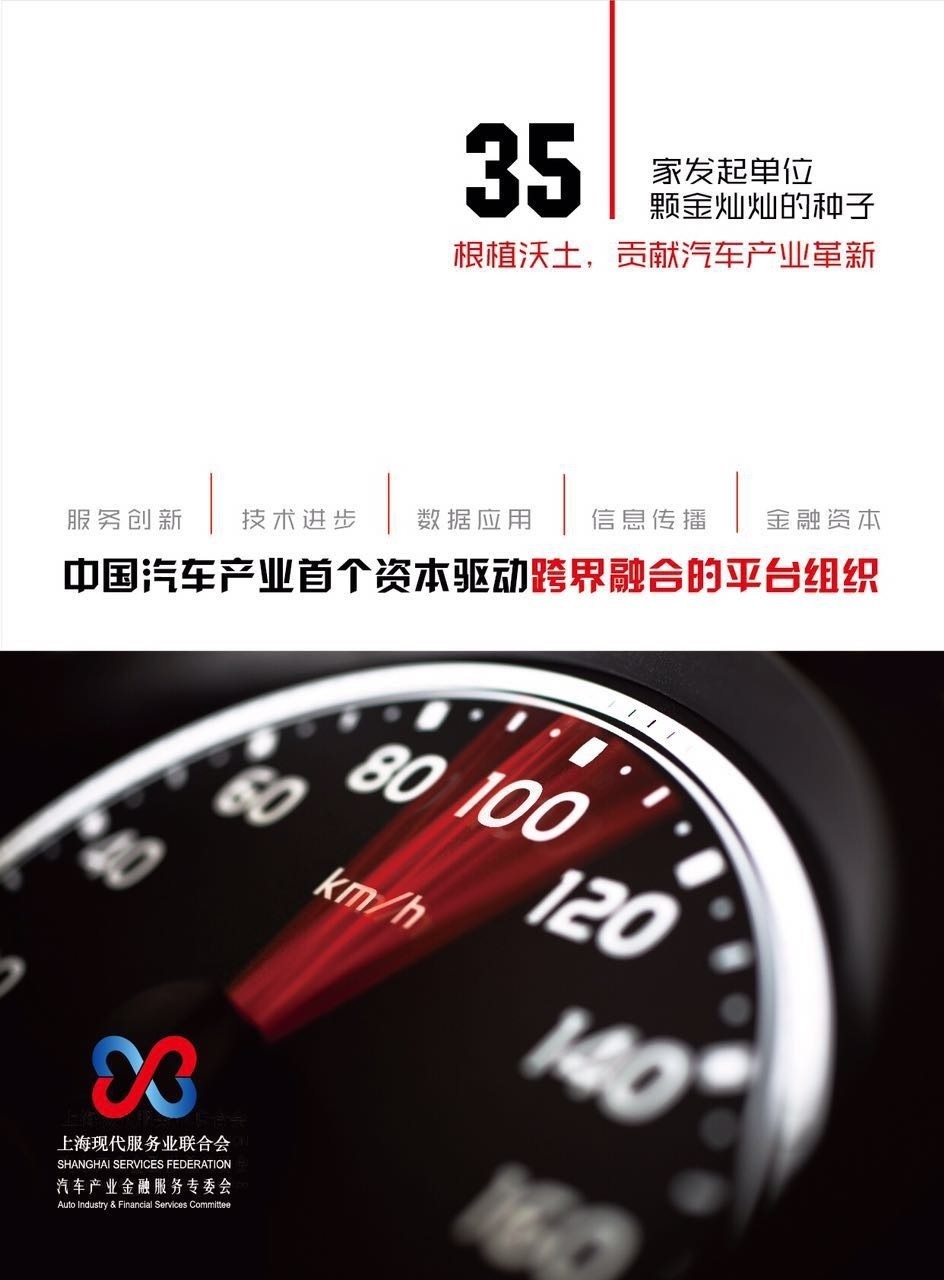 SHANGHAI SERVICES FEDERATION
2525 Riverside Blvd., Block 5, Villa A, Pudong New Area, Shanghai 200120, China
---- 分界线 ----
声明:本微信公众平台涉及之相关内容仅为业内技术交流之目的,所转载内容(除特别注明的原创内容外),仅代表原作者个人观点,其全部内容的原创性、真实性及完整性,平台不承担任何法律及连带责任,请读者自行核实;凡涉及经济、金融预测与评论性的内容,并不构成任何投资建议。
汇聚最顶尖的产品专家、构建最实践的互动平台。【圆石金融研究院】致力于产业金融服务领域的相关研究,并特别关注贸易金融资源对接的实践操作,强调建构产业领域的特殊Know-how,我们每年度举办《陆家嘴现金管理论坛》--中国交易银行及产业金融年会,并在线下举办针对不同产业领域的沙龙、Seminar及小型产业对接会议,看金流、信息流、物资流,也看商流;我们认为以核心企业、价值链核心环节为主轴,实现产产对接、挖掘产业链条上的生意机会,建立地区及全球视野,并提供金融资源整合服务将为实体经济带来巨大益处。
更多精彩文章,请查看"圆石金融研究院"官方博客之文库(微教室WeiClass):
链接地址:http://blog.sina.com.cn/s/articlelist_1767200562_0_1.html
汽车金融

金融高层观点

银行现金管理

供应链金融及风险管理

资产管理及资本市场

企业财资管理

银行动态

金融创新

私人银行

金融监管

产业经济

社会评论及宏观经济

业务流程整合

金融营销及市场传讯
感谢您关注公众微信:圆石金融研究院
我们的微信号是:RFA-China返回搜狐,查看更多
责任编辑: