宁波诺丁汉大学近日起正式开放超过1600万人民币的博士奖学金,提供给高质量的优秀申请者!除了三大学院各自颁发的五个全额奖学金名额以外, 我们还提供特定研究项目奖学金, 如10个国际海洋经济与技术研究所(IAMET)奖学金名额和6个新材料研究所(NMI)奖学金名额等 。
奖学金类别
学院奖学金
流体与热能工程奖学金
国际海洋经济与技术研究所奖学金
新材料研究所奖学金
申请截止日期:
参照具体奖学金项目要求
详情请浏览学校官网:
http://www.nottingham.edu.cn/
en/graduateschool/
关注研究生院微信号:
GSUNNC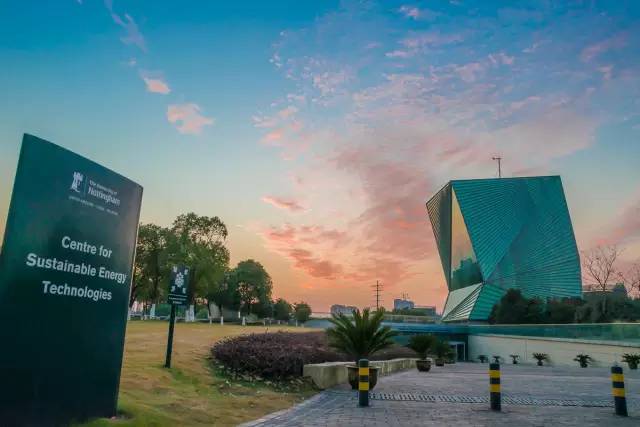 SCHOLARSHIP
INFORMATION
FACULTY SCHOLARSHIPS
Places available: 15
Closing date: 16:00, 10 March 2017 (Beijing Time)
Areas of interests
Faculty of Business
Strategy, Entrepreneurship, Finance, Investment etc.
Faculty of Humanities and Social Sciences
Education, Economics, International Studies etc.
Faculty of Science and Engineering
Computer Science, Engineering, Environmental Sciencesand Mathematical Sciences.
View more
http://www.nottingham.edu.cn/en/graduateschool/research-programmes/phd-scholarships/facultyscholarships.aspx
FTE SCHOLARSHIPS
Places available: 2
Closing date: 16:00, 10 March 2017 (Beijing Time)
Available Research Projects
Fluid Flow and Heat Transfer in Fluids and Thermal Engineering
View more
http://www.nottingham.edu.cn/en/graduateschool/research-programmes/phd-scholarships/fluidthermal-scholarships.aspx
IAMET SCHOLARSHIPS
Places available: 10
Closing date:
May Entry 16:00, 5 March 2017 (Beijing Time)
Sept Entry 16:00, 25 June 2017 (Beijing Time)
Available Research Projects
1. Polymer Composites
2. Robust Port and Services Optimisation
3. Power Electronics, Machines and Drives
View more
http://www.nottingham.edu.cn/en/graduateschool/research-programmes/phd-scholarships/iamet-scholarships.aspx
NMI SCHOLARSHIPS
Places available: 6
Closing date:
May Entry 16:00, 5 March 2017 (Beijing Time)
Sept Entry 16:00, 25 June 2017 (Beijing Time)
Available Research Projects
1. Polymer Composite Material
2. New Energy and Environmental Materials
3. Granular Materials and Geotechnology
View more
http://www.nottingham.edu.cn/en/graduateschool/research-programmes/phd-scholarships/new-material-institute-scholarship.aspx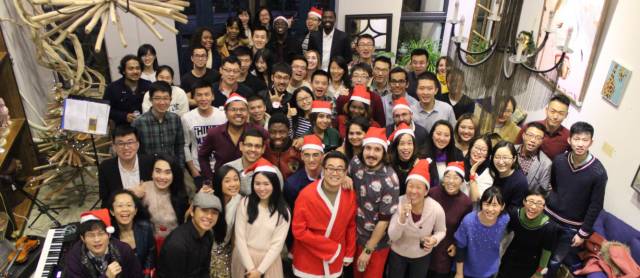 THE AVAILABLE PHD
SCHOLARSHIPS COVER
☑ Tuition fee
☑ On-campus accommodation for PhD candidate only (accommodation type is based on availability)
☑ Monthly stipend (RMB3,000)
☑ Medical insurance with designated providers
☑ All above items are covered for up to 36 months based on satisfactory progression
☑ All regulations set out in the UNNC PGR Scholarship Policy apply
For more scholarships information please visit our website:
http://www.nottingham.edu.cn/en/graduateschool/
or scan the QR code to apply
ELIGIBILITY
☑ Applicants must have a first class honours undergraduate degree or 65% and above for a Masters' degree from a British university, or the equivalent from other institutions
☑ Applicants must meet the required English language proficiency for the relevant subject area
☑ More details can be found on the 'entry requirements' page of the website:
http://www.nottingham.edu.cn/en/graduateschool/research-programmes/how-to-apply/entry-requirements-for-phd.aspx
- 本篇参考 -
宁波诺丁汉大学研究生院
© Copyright
转载或进一步了解请联系:
宁波诺丁汉大学市场与传媒办公室
vanessa.wu@nottingham.edu.cn
宁波诺丁汉大学
中国第一所中外合作大学
卓越学术 精彩未来
A World Beyond Ordinary
微信号:Nottingham-Ningbo返回搜狐,查看更多
责任编辑: