Today Kantar Media (WPP) released their annual 'China Social Media Impact Report' (84slides). Mostly survey data from Chinese consumers regarding online habits.
Highlights include:
WeChat is China's most satisfactory social platform (83.5out of 100)
WeChat's popularity among 18 to 25 years old shows a slight decrease (94.1% to 86.6%)
Weibo's penetration rate had a significant increase in young users of ages 18-25 (32% to 45.9%)
Average age of social media users (33.1 y/o) continues to climb
Chinese social media users above the age of 60grew 38.2%
News feed application Toutiao's daily active user rates increased very fast (13.1% to 28%of those surveyed)
Generally, most Chinese users feel social ads are quite relevant to them
Below is an abridged version. Drop us a mail at info@chinachannel.coand we'll send you the full PDF version of this report.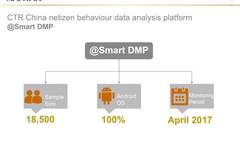 Contact us at info@chinachannel.coto get a PDF version of this report.
↓↓↓ "Read more" to check out our articles返回搜狐,查看更多
责任编辑: