DayDayUp and OTEC are having an Entrepreneur Meetup this Sunday evening, 5pm to 8pm. If you are startups in Beijing, you should come!
Early stage startups coming from all over the world are looking for opportunities in China.
Find cooperation! Find competitors! Find friends! And INVESTORS are among the crowd!
Below is some COOL STARTYPS plan to come:
Dingfeng Technology
· From Oxford
Use molecular detection to increase successrate of test-tube baby
Flashfood
· From Canada
e-commerce platform for unsold and discounted food in grocery store
Genecis EnviroTech
· From Canada
Genecis up-cycles restaurant food waste into higher valued products like PHA biodegradable plastics.
Electricity from Air
· From USA
Electricity generation by natural change of air temperature.
ZSFab
· From USA
ZSFab is a Medical 3D printing company that provides solution for joint implants surgery.
Bitome
· From USA
Test human body fluid through MRI and nonintrusive methods. Bitome is developing household CHF diagnostic equipment.
Dagmy Motors
· From USA
Dagmy Motors is an advanced energy and transportation company focused on creating price competitive clean energy andtransportation solutions.
BrightWay Vision
· From Israel
BrightWay Vision use enhanced computer vision technology and provide multi-function vision and ranging system to help drivers see better in bad weather or lighting condition.
Hexa
· From Israel
Hexa, is changing the online shopping experience by making it easy to create, scale and embed 3D content. In order to do so, Hexa have developed a unique AI solution that uses complex computer vision algorithm in order to reconstruct 3D assets from as little as 2 photos.
Thunkable
· From USA
Thunkable help users to develop their own apps without coding but by drag-and-drop.
Root
· From USA
ROOT is the first smart hydroponic garden system that helps anyone effortlessly grow their own fresh organic herbs, leafy greens, flowers, and medicinal plants year-round indoors via their smartphone.
Akvola Technologies
· From German
Akvola provides environmental friendly wastewater treatment solution based on AkvoFloat technology which filter water through ceramic membrane.
AiServe Technologies
· From German
We are developing A.I. software and an affordable smart glasses to help visually impaired navigate in the city.
AllSome Track
· From Malaysia
AllSome is a cross-border social commerce and logistic platform that enable everyone to resell in 1 second.
Hello Phototherapy
· From UK
Hello Phototherapy is a cheap wearable phototherapy products dedicated to solving neonatal jaundice.
JoeyWears
· From UK
JoeyWears creates high-performance men's essential wear, with the goal of becoming the leading digitally native verticalbrand for men's essential wear, and we're starting with underwear.
Igloohome
· From Singapore
Igloohome produces smart key for people toremotely control their property. Igloohome is now partnered with Airbnb,homewaway and others.
InterMedika
· From Thailand
InterMedika is an Enterprise Saas company developing software to help healthcare providers in the medical tourism industry automate the referral booking process to be safe, secure and more efficient.
Concussionometer
· From Australia
ConcussionometerTM is a innovative concussion assessment equipment. It detects brain electrical activity inreal-time and send results to smart phone. It could be used in competitive sports, school and community activities.
The Jummi Factory
· From Australia
The Jummi Factory is an Indigenous Native Botanical Skin Care Product business. Our specialise is providing a range of skin care products, made from traditionally used bush medicine plants.
Beijing SCR Instruments
· From Australia
Using the special designed key hole operation system, to removed the pathological structure and to deliver the bio-disc. The bio-disc can mimic the original biomechanical properties and restore the properdisc height to cure chronic back pain caused by degenerative disc or herniateddisc.
Elder welfare association
· From Japan
On line education platform for community doctors and nurses and nursing institution for aged people
Flyinstinct
· From France
Flyinstinct develops AI system for dronesto fly without human control. Flyinstinct helps monitoring and maintenance of industrial equipment.
Experienced entreprenur will also come: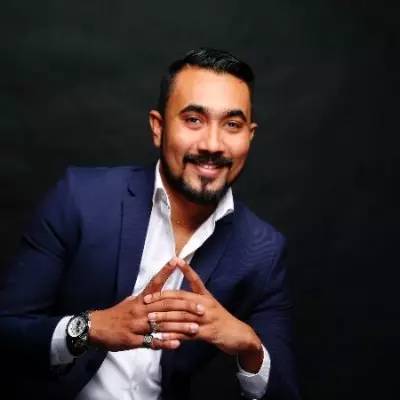 Biman Liyanage
Founder of CirQ Technology
Forbes 30 Under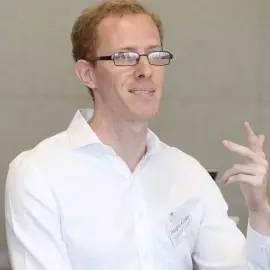 Douglas Corley
Founder of Beijing Health Forum
Expert in Healthcare Policy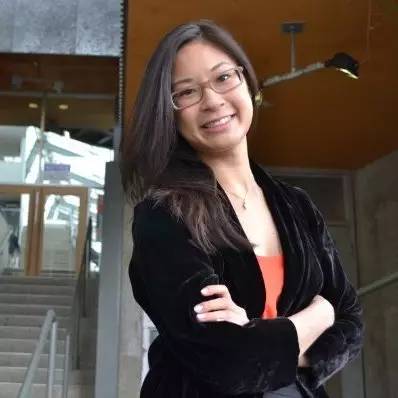 Jessica W. LamCo Founder at Kaiterra
Focus on Clear Air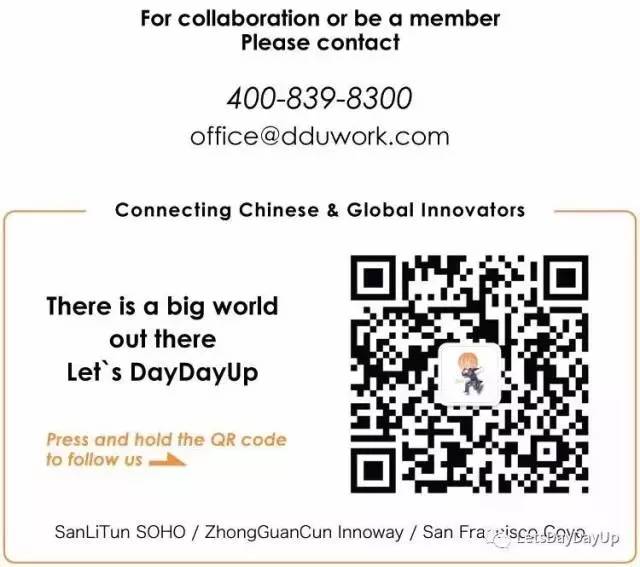 返回搜狐,查看更多
责任编辑: