星云互联宣布推出基于Qualcomm 9150芯片组解决方案的V2X产品线,支持中国汽车工程学会ITS协议栈
Nebula Link Launches New V2X Product Line Leveraging the China SAE ITS Stack and Featuring the Qualcomm 9150 C-V2X Chipset Solution
中国网联汽车技术领先企业星云互联今日宣布推出采用Qualcomm® 9150 C-V2X芯片组解决方案的V2X产品线,包括V-Box车载终端与增强型智能路侧终端T-Station,上述产品将于2018年第四季度开始商用出样。Qualcomm 9150 C-V2X芯片组解决方案基于3GPP Release 14规范,可支持车辆、基础设施和行人在全球统一的5.9GHz智能交通系统(ITS)频段中进行直接通信。Qualcomm 9150 C-V2X芯片组解决方案是Qualcomm Incorporated子公司Qualcomm Technologies, Inc.的产品。星云互联全新的V2X产品线基于中国汽车工程学会(China SAE)ITS协议栈,除常规的车对车(V2V)和车对基础设施(V2I)场景外,还可支持数十项LTE-V2X应用、传感器共享(sensor sharing)和全路径交通信号辅助等。
Nebula Link, a leader of connected vehicle technologies in China, today announced the launch of its new C-V2X onboard unit (OBU), the V-Box, and its enhanced roadside unit (RSU+), the T-Station. Nebula Link's new V-Box and T-Station solutions will utilize the Qualcomm® 9150 C-V2X chipset solution, which is based on 3rd Generation Partnership Project (3GPP) specifications for direct communications between vehicles, infrastructure and pedestrians over the globally harmonized 5.9GHz ITS spectrum. The Qualcomm 9150 C-V2X chipset solution is a product of Qualcomm Technologies, Inc., a subsidiary of Qualcomm Incorporated. The new solutions are expected to sample in Q4 of this year, is designed to provide dozens of LTE-V2X applications, sensor sharing and whole-route traffic lights adaption, in addition to regular vehicle-to-vehicle (V2V) and vehicle-to-infrastructure (V2I) scenarios, built upon the China SAE ITS stack.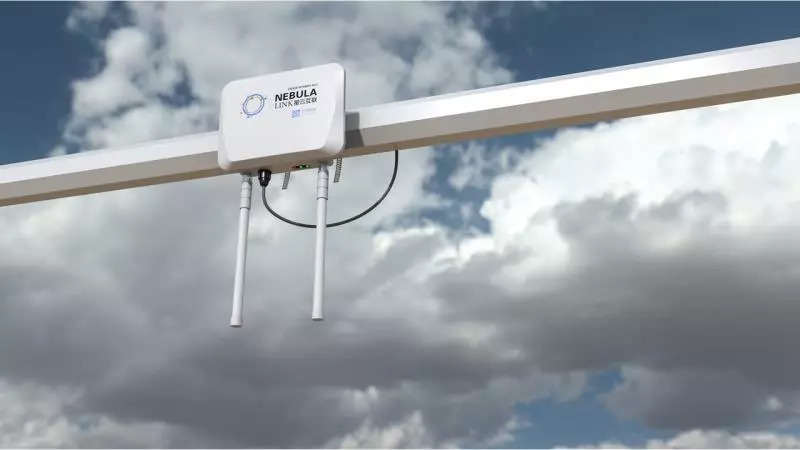 星云互联致力于为自动驾驶和智慧城市提供泛在连接技术与端到端应用服务,在此之前,星云互联已经向客户提供多款短程专用通信(DSRC)和LTE-V双模兼容的V2X硬件终端与软件产品,应用于上海、重庆等多个国家级智能网联汽车示范区和自动驾驶研发企业。
Nebula Link set up its vision to provide ubiquitous end-to-end connection technology and application services for autonomous vehicle and smart cities. In addition to the new C-V2X product line, Nebula Link has previously deployed its Dedicated Short-Range Communication (DSRC)/ LTE-Vehicles (LTE-V) dual-mode compatible OBUs and RSUs in China's national ICV pilot zones, such as A NICE CITY (Shanghai), i-VISTA (Chongqing) and M-ZONE (Beijing).
星云互联技术研发副总裁王易之表示:"星云互联一直以来致力于推动国内V2X标准体系建设与应用。经过多年的试验部署,现在我们可以提供灵活的解决方案来支持测试示范区建设、智慧道路改造和网联自动驾驶开发等业务的快速部署。此次推出的V-Box车载终端与增强型智能路侧终端T-Station是国内首批在Qualcomm 9150芯片组解决方案上全面实现中国网络层与应用层ITS协议栈的V2X终端产品。我们很高兴与Qualcomm Technologies及广泛的C-V2X产业链深化合作,推动C-V2X技术的集成与商业化,提升驾驶安全、交通效率、促进环境友好并提升自动驾驶功能。"
"As the leading vendor of V2X products in China, Nebula Link has paid great effort for accelerating the development of the Chinese V2X standard. With years of trial deployments, we can now provide flexible solutions to enable quick deployment for ICV pilot zones, smart road constructions and R&D of connected and autonomous driving," said Dr. Yizhi Wang, the Vice President of Nebula Link. "Our V-Box and T-Station are the first C-V2X products implementing the China SAE ITS stack featuring the Qualcomm 9150 C-V2X chipset solution, and we are pleased to work with Qualcomm Technologies, as well as the industry as a whole, to accelerate the commercialization of C-V2X technologies, and help to improve traffic safety, mobility and environment."
Qualcomm Technologies产品管理副总裁Nakul Duggal表示:"星云互联是中国V2X产品和应用开发的领先企业并拥有大量专业积累,Qualcomm Technologies很高兴与他们密切合作,以帮助缓解中国独特的交通环境——包括高密度交通流和复杂的基础设施所带来的问题。我们祝贺星云互联基于我们的Qualcomm 9150 C-V2X芯片组解决方案推出两款V2X生态链中的关键产品,并期待继续与中国的汽车和交通生态系统合作,实现C-V2X技术在改善道路安全和提高交通效率方面的效益,并为自动驾驶提供支持。"
"With Nebula Link's leadership and expertise in developing V2X products and applications, Qualcomm Technologies is pleased to work closely with them to help mitigate problems that stem from China's unique environment of heavy traffic and complex infrastructure," said Nakul Duggal, vice president of product management, Qualcomm Technologies, Inc. "We congratulate Nebula Link on launching two key products in the V2X ecosystem featuring our Qualcomm 9150 C-V2X chipset solution, and look forward to continuing our work with China's automotive and transportation ecosystem in delivering on the benefits of C-V2X for traffic efficiency, improved safety and support for autonomy."

关于星云互联
北京星云互联科技有限公司(NEBULA-LINK.COM)是一家集研发、制造、销售V2X产品、新一代智能交通系统、智能网联汽车(ICV)技术和服务于一体的创新型中国高科技企业。
About Nebula Link
Beijing Nebula Link Technology Co., Ltd(nebula-link.com) is an innovative Chinese high-tech corporation that designs, develops, manufactures and sells vehicle-to-X(V2X) products, new generation of intelligent transportation systems, intelligent connected vehicles(ICV) techniques and technical services.
Qualcomm是Qualcomm Incorporated在美国和其他国家/地区注册的商标。其他产品和品牌名称可能是各自所有者的商标或注册商标。
Qualcomm is a trademark of Qualcomm Incorporated, registered in the United States and other countries. Other product and brand names may be trademarks or registered trademarks of their respective owners.
Qualcomm 9150 C-V2X芯片组是Qualcomm Technologies, Inc.和/或其子公司的产品。
Qualcomm 9150 C-V2X chipset is a product of Qualcomm Technologies, Inc. and/or its subsidiaries.返回搜狐,查看更多
责任编辑: