Extended reading: 30,000,000 vehicles a year? It's closer than you think
SHANGHAI – China Automotive Review's Chief Editor, Lei Xing, gave his outlook of the Chinese auto market in a presentation at KPMG's Global Automotive Steering Group Dinner held in the evening of November 7 in Shanghai.
The topic of Xing's presentation was "15 Bold Predictions on the Chinese Auto Industry."Xing stressed to about 50 executives in attendance that despite the current negativity and headwinds the industry is confronting such as tumbling sales never seen in his 17 years of covering the industry, the long-term potential of the market remains and automakers should stay positive.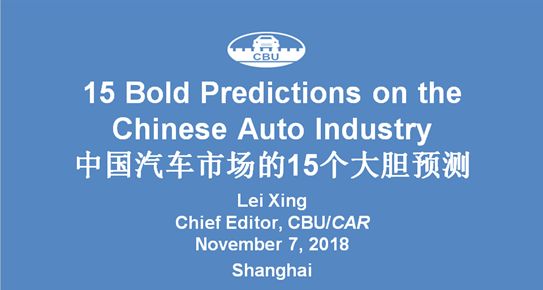 "The correction is long overdue," said Xing. "The current hiccup or fever that the industry is going through will only make it stronger."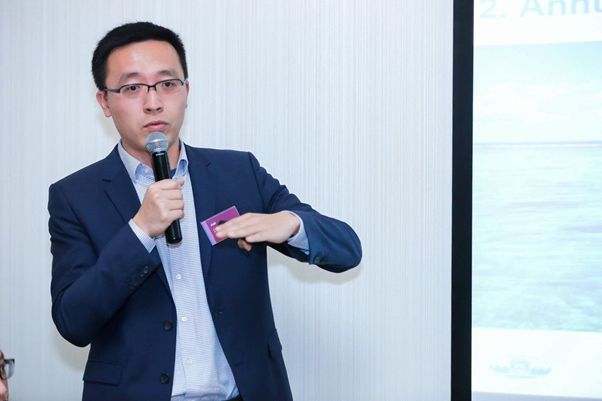 The latest data reported by China Association of Automobile Manufacturers (CAAM) on November 9 showed that China's auto sales fell for the fourth consecutive month in October, by nearly 12 percent. Growth in the first 10 months of 2018 moved into negative territory, with year-to-date sales falling by 0.1 percent to 22.87 million units.
©本刊所有图片、文字及版式版权均为【中国汽车要闻】(China Business Update)所有,未经授权许可,不得复制或用作其它商业用途,其他网站及平面媒体如需转载,须注明作者及出处。
返回搜狐,查看更多
责任编辑: