◉ 当地时间2019年2月10日,第61届格莱美音乐奖(Grammy Awards),张艺兴(Lay Zhang)亮相红毯(the red carpet)并接受了采访。
Who Is Lay Zhang?
The 2019 Grammys are off to a strong start as celebrities start to arrive to the red carpet. In addition to American musicians and their guests, this year's Grammys awards is featuring and hosting popular K-pop stars like Lay Zhang from EXO. Who is Lay Zhang? He has a close connection to the Grammys and is blowing up on Twitter after his Grammys debut.
格莱美奖
格莱美奖(Grammy Award),美国音乐界的权威奖项之一,由美国国家录音艺术科学学院(National Academy of Recording Arts and Sciences)负责颁发,相当于电影界的奥斯卡金像奖(Academy Award)。(Wikipedia)
A Grammy Award, or Grammy, is an award presented by The Recording Academy to recognize achievements in the music industry. It shares recognition of the music industry as that of the other performance awards such as the Academy Awards (film).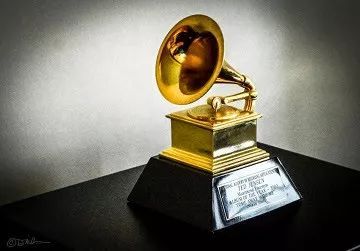 be/get off to a good/strong start
通常用法:get off to a good start,表示"有好的开端;开门红;顺利开始",英文解释为"to begin an activity successfully"举个🌰:
I didn't get off to a very good start this morning - I'd been at work five minutes and my computer stopped working!
我今天上午刚一开始工作就不顺——才做了5分钟,电脑就死机了!
Lay Zhang is a Chinese singer-songwriter who is part of the Korean-Chinese K-pop group Exo. He was officially invited to the 61st Grammy Awards as an ambassador of FM Donggan 101. The invitation was announced by China Music Vision, a Chinese partner of the The Recording Academy for GRAMMY-branded entertainment and educational initiatives. On the red carpet, Zhang kept his look simple, rocking all black and a delicate piece of jewelry ahead of the award show. Ahead of the event, Zhang posted a photo of his outfit on his personal Instagram account and wrote, "Excited for the #grammys."
背景
· 今年,格莱美中国独家官方授权机构China Music Vision Ltd. 携手动感101共同选择且官方唯一邀请张艺兴担任"动感101音乐大使"。(上海热线)
· 前面分别提到了「美国国家录音艺术科学学院(National Academy of Recording Arts and Sciences)」和「美国录音学院(The Recording Academy)」,两者什么关系呢?
The Recording Academy (formerly the National Academy of Recording Arts and Sciences or NARAS) is a U.S. organization of musicians, producers, recording engineers, and other recording professionals.
rock
熟词僻义,表示"因穿戴而显得好看(或时髦)",英文解释为"to wear a particular style of clothing, etc. and look good or fashionable"举个🌰:
There are celebrities over 40 years old who can still rock a tattoo.
有的名人已经40多岁了,但是刺上一个纹身依然显得时髦。
◉ billboard对张艺兴现场接受采访进行了介绍:
Lay Zhang Talks Wanting to Perform at Grammys, Calls A$AP Ferg His 'Bro'
Speaking of being able to attend the Grammys, Zhang tells Billboard, "I'm so excited to be here and I'm looking forward to tonight's show. This is my first time to be here and I hope in the future I can perform on this stage."
张艺兴表示,虽然可能说着不同的语言,但可以通过音乐来交流,用音乐收获友谊,希望有一天也能登上格莱美的舞台,这是他的梦想舞台。
Asked what it would mean to him to one day be able to perform at the event, he replies that even though he might speak a different language, it would mean a great deal to him. "We can use music [as] communication," he says. "To get a lot of friendship. So I think here is a very amazing place, and my dream stage."
在采访中,他还表示今晚最期待看到Drake、Camila Cabello和Lady Gaga.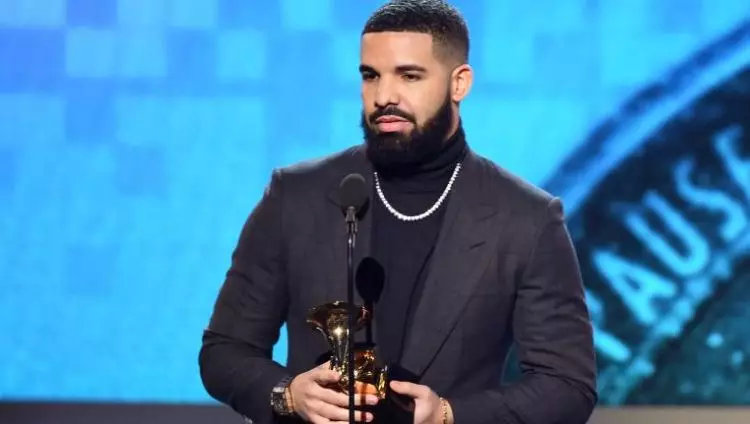 ​
Posed with the question of who he is hoping to see at the Grammys, Zhang names Drake, Lady Gaga, and Camila Cabello.
pose
表示"提出(问题)",英文解释为"If you pose a question, you ask it. If you pose an issue that needs considering, you mention the issue."举个🌰:
When I finally posed the question, "Why?" he merely shrugged.
当我最终提出"为什么?"这个问题时,他只是耸耸肩。
He also opens up about getting to collaborate with Steve Aoki and A$AP Ferg, describing that opportunity as "a dream," and calling Ferg a "very nice person" and his "bro." Zhang also chats about wanting to collaborate with even more artists, and teases that he would love to do a "very interesting thing" with Khalid.
◉ 韩国天团防弹少年团(BTS)作为颁奖嘉宾出席第61届格莱美颁奖礼。
BTS Present Best R&B Album at 2019 Grammy Awards
Zhang isn't the only K-pop star at the Grammys this year. World renowned K-pop group BTS will be presenting an award at the show and were absolutely adorable on the red carpet and during their interview with E!'s Ryan Seacrest.
BTS attended their first ever Grammys this year and had the honor of presenting H.E.R. with Best R&B Album at the 61st Grammy Awards.
来源:Billboard & Elite Ddaily
- END -
LearnAndRecord
2015年2月8日
2019年2月11日
第1465天
每天持续行动学外语返回搜狐,查看更多
责任编辑: