Yu Tao, CEO, Soda Mobility
Fu Dacong, COO, yiduyongche.com
Agenda
16:30-17:30 Registration
17:30-18:30 Networking & cocktails
18:30-18:45 Presentation:
Yu Tao, CEO, Soda Mobility
18:45-19:00 Presentation:
Fu Dacong, COO, yiduyongche.com
19:00-20:30 Q&A
About Soda Mobility: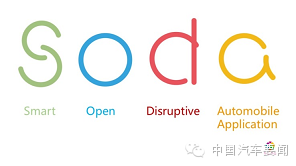 Soda Mobility is a technological innovation company focusing on smart vehicle and intelligent-mobility solution. It has proven technique on telematics, car-sharing solution and data-driven Saas platform. Soda is building the platform to power the Next Mobility. It is driving the internet of vehicle (IOV) and pushing the pulse of next mobility with the power of big data, the mobile internet and innovation of cooperative economy.
About Yiduyongche.com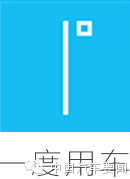 Beijing Yiduyongche Information Technology Co., Ltd. was founded in May 2015 in Beijing.
The company provides EV rental by the hour service where customers can rent EVs simply through a smart phone app. The service currently covers core business districts in Beijing including Wangjing, Zhongguancun, Shangdi and Guomao areas and is also expanding to other parts of the city.
ABOUT MAS:
MISSION
To help industry executives feel the pulse of China's changing automobile market through monthly professional discussions on most important current issues.
FREQUENCY
Held alternatively in Beijing and Shanghai at 17:30-20:30, on the evening of the 2nd Wednesday of each month (3rd in case of national holiday)
CONTENT
Rewarding professional gathering for in-depth discussions of the changing China market. Participants will be able to better understand and assess factors that may affect the market and their business operations, which includes but not limited to: regulatory environment, R&D, manufacturing, supply chain management, sales and marketing, dealer and distribution, financing and leasing, used vehicles, NEVs, connected vehicles, Internet cars, etc.
FORMAT
Information-packed two-hour informal seminar (18:30-20:30), preceded by a happy hour (17:30-18:30) of horderves. The seminar has a key-note presentation and round-table discussion by participants who are all panelists, a CBU Analytics end-user sales briefing.
LANGUAGE
English only
COST
RMB 300 yuan per person (include Media) and (RMB 200 yuan for alumni) to help cover cost.
BEIJING SESSION
17:30-20:30, April 13 in Violet Room at Great Wall Sheraton Hotel, Beijing
THEME
Personal Mobility in the Digital Age: The Impact of Ride Sharing
Online registration is available, please click "Read More".
If payment by Wechat, please scan the following code, thank you.
Follow our official WeChat account MAS to receive updates on MAS!
If you would like to be a corporate sponsor, to speak or to be a panelist, please contact CBU at:
TEL.: +86 10 8468 2019
FAX: +86 10 8468 2939
EMAIL: conference@cbuauto.com.cn返回搜狐,查看更多
责任编辑: