这些动画短片都曾在多个世界著名的动画节上展映,包括很多获奖影片,该单元由艺术家柴觅推荐策划。
"无论是抒情还是叙事,这些片子在我多年的国际动画节观影经验中都占有一席之地,关于青春、衰老、亲情、恋情、烦恼、快乐、超越,来自她们。——柴觅"
These animated shorts have been screened at several world-famous animation festivals, including many award-winning films. This screening program is curated and programmed by artist CHAI MI. " Lyric or narrative, these films have played a part in my years of experience in international animation festivals. They are about youth, aging, affection, romance, trouble (bitterness), happiness (sweetness), and transcendence. From Hers. — CHAI MI "
01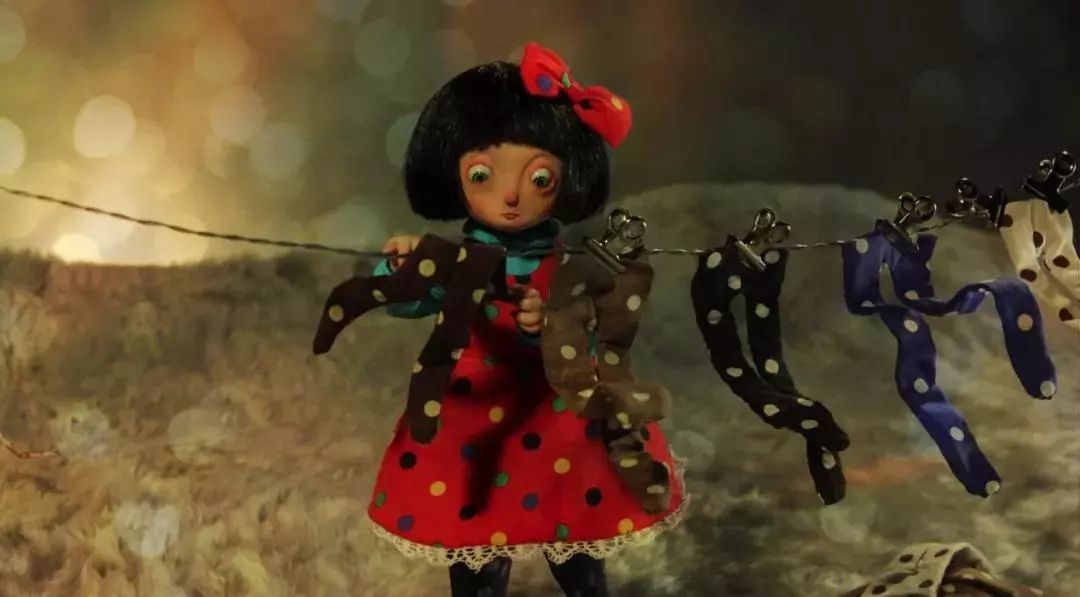 若我们相遇 | If We Meet 曹操小姐
时长 : 5'32"
作品简介
《IF We Meet》是一个已假设开始的定格动画。她并没有特定的时间,特定的地点,它只属于一个真实和回忆并存的世界。它用象征的手法,讲述了一个女性遇到了成长过程中不同时间段的自己,她的自我意识在不同时段的转变。这些意识有些时候保持一致,有些时候改变了,有些又回归到了最初的原点。
Brief Deion
If We Meet explores the shifting notions of self and desire through the changing perspectives in time. Some perceptions remain the same, some change, while some ultimately return to their origins. If We Meet is of no particular time; it belongs to a timeless realm where reality and memory collide. It hypothesises the separation of one person into 3 distinct characters from 3 different stages of existence.
作者简介:
曹操小姐(刘佳旻)是一个多媒体艺术家和动画导演。毕业于爱丁堡艺术学院动画专业本科和伦敦中央圣马丁艺术学院研究生。她的作品在多个国际动画节上展映,其中的一些被英国电影协会(BFI)收藏。她更享受通过她的作品表达自己的内在情绪。
About the Author
Jiamin Liu is a multi-media artist and animation director. Graduated from Edinburgh College of Art (BA) and Central Saint Martins College of Art and Design (MA); her art pieces screened in several international animation festivals and some of them are collected by British Film Institute (BFI) National Archive. She enjoys expressing her inner feelings though her work.
02
盲 | BLIND 卢晨
时长: 4'13"
作品简介
《盲》是一部关于成长、情感、困惑的实验动画短片。影片主要讲述了在父权主义之下,女孩与父亲之间微 妙的情感变化,表达了在成长过程当中,女性渴望得到自由、平等和关怀。短片主要是用油画颜料在透明亚克力板上绘制,总共大约有 2000 到 2500 张手稿。
Brief Deion
Blind is a short experimental animation centered on growth, emotion and confusion. The animation, against the backdrop of patriarchy, provides insights into the subtle emotional changes between the girl and her father and reflects the common craving of females for freedom, equality and care in their lifetime. This animation, depicted on transparent acrylic plates mainly with oil paint, has some 2,000 to 2,500 manus.
作者简介
卢晨 1990 年出生于中国江苏,2018 年毕业于中国美术学院,获得硕士学位,现居住和工作于杭州,主要研究方向是实验动画。2014 年完成实验动画《盲》。获得第二届中国民间女性影展最佳女性主义奖,并入围第三十七届法国克莱蒙费朗电影节"聚焦中国单元"、芬兰坦佩雷电影节、2017 法国昂西动画节 China, The New Generation 单元等。2018 年完成实验动画《瞳人语》入选 2018 日本新千岁机场国际动画电影节。
About the Author
Lu Chen was born in 1990 in Jiangsu, China. She graduated from China Academy of Art with a Master's degree. She is now working and living in Hangzhou with a major research direction in experimental animation. She completes his experimental animation Blind in 2014. She won the Prize of Best Feminist during the 2nd China Women's Film Festival, and is enlisted in "Focus on China" Unit of the 37th Festival du court métrage Clermont Ferrand, Tampere Film Festival of Finland, "China, The New Generation" Unit of 2017 Annecy Animation Film Festival . Her 2018 experimental animation Whisper was selected for Japan New Chitose Airport International Animation Festival 2018.
03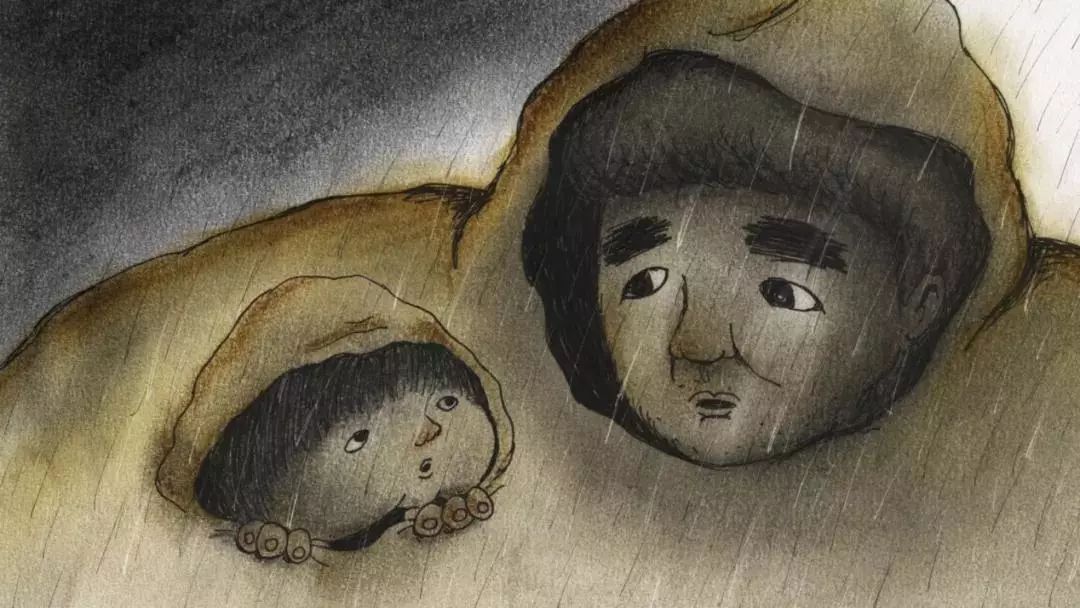 杯子里的小牛 | My Milk Cup Cow 朱彦潼
时长: 11'03"
作品介绍
爸爸告诉他四岁的女儿囡囡,她的牛奶杯底下藏着一头小牛。囡囡相信了爸爸,喝掉了她所有的牛奶,但却没有找到小牛。爸爸总对囡囡撒各种谎,这让囡囡渐渐开始不相信她的爸爸了。
Brief Deion
Nunu's single-parent father tells his 4-year-old daughter that there is a cow at the bottom of her milk cup. Nunu drinks her milk, only to realize that there is no cow. Gradually the daughter stops believing her father.
作者介绍
朱彦潼,1988 年生于江苏南京。2014 年毕业于东京艺术大学映像研究科动画专业,获得硕士学位。作品《杯 子里的小牛》在世界各地先后获得了KROK际动画节最高奖、日本文化厅媒体艺术节动画部门新人奖、德国斯图加特国际动画节青年动画奖等共计 24 个奖项。2018 年担任"变形的隐喻"第七届中国独立动画电影 论坛策展人。2019 年于日本福音馆书店出版社出版个人绘本作品《乌篷船与老花镜》。曾受邀于韩国富川国际动画节、奥地利 Tricky Women 国际女性动画节担任主竞赛单元评委。
About the Author
Yantong Zhu is an animation director and author of children's books. She got her Master's Degree in Film from Tokyo University of the Arts in 2014. Her graduation film My Milk Cup Cow has won 24 prizes around the world, such as the Grand Prix of KROK, the Young Animation Award of Stuttgart Festival of Animated Film, New Face Award of Japan Media Arts Festival. She worked as a curator for the 7th China Independent Animation Film Forum in 2018. She has also been invited to Bucheon International Animation Festival 2015 and Tricky Women Festival 2019 as one of the Jury members.
04
讳言 | Shadow 雷蕾
时长:5'32"
作品介绍
片子运用油画手绘和拍摄结合,讲述了一个小女孩被尾随性侵以及之后周围环境对她的另眼所带来的二次伤害。
Brief Deion
This animation gives a account of the injuries inflicted on a girl after she was followed and sexually harassed by combining oil painting and photography.
作者简介
雷蕾,女,1994 年出生于江西赣州,2017 年毕业于中国美术学院。作品入围昂西国际动画节、英国瑞丹斯 电影节、雅典动画节等国际影展,并获得布鲁塞尔独立电影节原子奖、波尔图女性国际电影节最佳动画等奖项,作品收藏于中国当代动画资料馆。
About the Author
Born in Ganzhou in 1994, Lei Lei graduated from China Academy of Art in 2017. Her first film Shadow has been selected and screened at many international film festivals all over the word including Annecy, ASFF, and Raindance, and was awarded The Best Animation Film at Porto Femme International Film Festival.
05
缝隙中的人 | The Person in Crevice 鲁婷婷
时长: 3' 46"
作品介绍
一个非男非女的人不断的想介入到相反性别的游戏规则里。动画是用整张绘画的方式模仿自然时间的流动。
Brief Deion
A person who is neither male nor female constantly wants to intervene in the rules of the opposite sex's game. This animation imitates the flow of natural time in the scale of an entire painting.
作者简介
鲁婷婷,2006 年毕业并任教于于四川美术学院实验动画课程。2016 年英国伯恩茅斯艺术大学访问学者。作品曾展出于: 2019 年昂西动画电影节; 2018 斯洛伐克 ANCA 国际动画电影节; 流动的时光-中国新媒体艺术展,
圣乔瓦尼拉特兰诺广场,罗马,意大利;亚洲女性电影节,印度国际中心;拉罗谢尔中国电影节; 德国 DCKD 莱茵美术馆;英国德比大学; 亚洲媒体艺术节,韩国首尔中央大学; 第 54 届威尼斯双年展平行主题展"未来通行证",意大利威尼斯圣格雷戈斯修道院以及曼吉利瓦马拉那宫,鹿特丹世界艺术馆,台湾国立美术馆,北京今日美术馆等。
About the Author
Tingting Lu graduated from Sichuan Fine Arts Institute in 2016, and has been teaching there till now on Experimental Animation. In 2016 she went to Arts University of Bournemouth as an academic visitor. Her works has been exhibited at 2019 Annecy Animation Film Festival Official Selection, 2018 Slovikia ANCA International Animation Film Festival, Asia Women Film Festival, Indian International Centre in New Dehli, India, La Rochelle Chinese film festival, University of Derby in the UK, The Asia Media Art Festival, Chung-Ang University in Seoul, Korea, Parallel the 54th Venice Biennale Theme Exhibition the FUTRUE PASS in Venice, Italy, Abbazia di San Gregorio, Palazzo Mangilli-Valmarana, MuseumvoorLand-enVolkenkunde, Taiwan National Art Museum, Beijing Today Art Museum and so on.
06
做一棵树 | To be a tree 孙欣
时长:6'14"
作品介绍
如果有来生,要做一棵树,
站成永恒,没有悲欢的姿势。
一半在尘土里安详,一半在风里飞扬,
一半洒落阴凉,一半沐浴阳光。
非常沉默非常骄傲,从不依靠从不寻找。...
—— 作家 三毛
Brief Deion
"If there is rebirth after death, wish to become be a tree,
Stand for into eternity, No postures posing not for grief, and neither for joy.
Half reposing in the dust, half soaring in the wind;
half spattering the shade, half basking in the sun.
Greatly prideful, greatly taciturn,
Never to cling, never to seek..."
—— San Mao(Writer)
作者介绍
孙欣1980年生于中国贵州。2013 年毕业于卡塞尔艺术学院动画专业。现作为自由职业动画导演和插画师生活工作于德国柏林。
About the Author
Xin Sun was born in 1980 in Guizhou (China). She studied Comic and Animation at the School of Art and Design Kassel and graduated in Animation 2013. Now she is living in Berlin as an animation filmmaker and illustrator.
07
你好 再见 | CIAO CIAO 陈佳音
时长:5'34"
作品介绍
这个故事是在讲我小时候的好朋友,一个奇怪的男孩。是一个很轻松愉快,充满童趣的片子。CIAO 是意大利语里打招呼的词,有"你好"和"再见"的双重意思,片中,小女孩是一个非常以自我为中心的人,她总是站在自己的角度上思量这个奇怪的朋友。小女孩与小男孩三次相遇分离,每一次好朋友都不像自己之前记忆中的样子。这样的变化让她困惑,也许她不曾了解这个好朋友,所有对男孩的认识都来自于自己不断变化成长的内心。(陈佳音)
Brief Deion
This story is full of childishness and playfulness which is about my childhood friend, a strange boy. "CIAO" means "Hi" or "Good-bye" in Italian, it fits my story. In my story, the girl is an egocentric person, she always stood at her own angle to consider this strange friend. Three times encounter and separation, she was confused that each time the boy was different from her memory. Perhaps she never knew the friend. All she knows about the boy comes from her own ever-changing and growing heart. (Jiayin Chen)
作者介绍
陈佳音 1994年生于陕西西安。2016年毕业于西安美术学院影视动画系,现就读于东京艺术大学映像研究科。
About the Author
Jiayin Chen was born in April 1994 in Xi'an, China. She graduated from Xi'an Academy of Fine Arts in 2016 and has been studying in Japan since 2017 for the master program in Film and New Media,Tokyo University of the Arts.
08
行走 | WALKING 易雨潇
时长:6'30"
作品介绍
此片是在完成《我想对你说》项目之后的自我审视。创作《Walking 行走》的时候,我将自己分裂成两个人格,一个是叙述者,一个是旁观者。叙述者用所学的知识去编造一个事件,在叙述者每提出一个问题时,作为旁观者的我立刻开始思考,她为什么提出这样的问题。我审视自己所受的教育、社会、家庭等等对我的影响与我做出判断的动机来源。影片的图像来源于儿童画中的简笔图画和课本中的插图。以微观的视角去夸张虚构一个粒子可全部感知的世界,建立一个荒谬的循环系统,以看似科学的方式去解释能量守恒定律。反思女性身份、以及科技、以及人性。
Brief Deion
This film is my reflection after I completed the project Please Listen to Me. When I worked on Walking, I split my personality into two. One is the narrator, the other a spectator. The narrator makes a story with her knowledge. Whenever the narrator asked a question, the spectator would immediately wonder "why would she ask this question? I look at my upgrowing, examine how my education, the society, my family and so on have influenced me and try to find out the original motives for me to make judgments. Images in this video are from childers's sketches, illustrations from textbooks. From a micro-perspective, I fabricated a world where every single particle can be perceived. Walking is an experiment. Due to my limited knowledge of the world, I constructed a ridiculous circulatory system, so as to reflect on female identity, technology, and humanity.
作者介绍
易雨潇,新媒体艺术家,独立策展人。1989 年生于成都,北京电影学院博士,北京交通大学博士后。作品多次参加国内外展览,电影节。常常进行独立策展,与艺术机构合作公共教育,比如尤伦斯当代艺术中心,北京民生美术馆等。
About the Author
Yi Yuxiao, new media artist and independent curator. Born in Chengdu,Sichuan in 1989. Graduated from New Media Art Department of Sichuan Fine Arts Institute with a master's degree in 2015. Doctor of Fine Art of Beijing Film Academy. Works and lives in Beijing/Chengdu. Her works have participated in many exhibitions and film festivals at home and abroad. She often does independent curatorial work and gives public education at art institutions, such as the UCCA, Beijing Minsheng Art Museum, etc.
09
是我的错 | It Is My Fault 刘莎
时长: 4'50"
作品简介
精神世界在面对强制规则化的重压后,爆发的一系列有关反思、暴力、自毁和排解的情绪。作品利用数字媒介自身的解构方式,形成潜意识的视觉通感,创造虚构的情感体验。
Brief Deion
Severely oppressed by the force of regulations, the spiritual world explodes with a series of emotions dealing with introspection, violence, self-destruction, and untangling. This work utilizes the deconstructive approach of the digital medium to produce visual synesthesia in the subliminal and to create a fictional experience of the mind.
作者简介
刘莎,生于1988年5月。2013年取得中央美术学院动画专业学士学位, 现中央美术学院跨媒体艺术方向硕士在读。她的作品入选法国安纳西,德国斯图加特,加拿大渥太华国际动画节,斯兰丹斯,佛罗里达电影节等国内外 40 余 次展映。
About the Author
Liu Sha was born in May, 1988 in Hebei. She got her Bachelor Degree in Animation at the Central Academy of Fine Arts in 2013 and is currently taking her postgraduate studies on Inter-Media Art at CAFA. Her works were selected in Anncey International Animation Festival, Stuttgart Internation Animation Festival, Ottawa International Animation Festival, Slamdance Film Festival, Florida Film Festival, among over 40 festivals and exhibitions both in China and abroad.返回搜狐,查看更多
责任编辑: