iziRetail逸芮搜罗并精选了5篇关于时尚零售、商业地产相关的英文报道,进行翻译、转载,为大家带来一手的海外资讯。同时,我们把英文原文附在文末,英文爱好者们也可浏览阅读。
Equity firm Permira acquires Italian luxury sneaker brand Golden Goose
私募基金Permira收购意大利轻奢品牌Golden Goose
来源:Cpp-Luxury
日前,私募基金Permira与美国投资公司Carlyle就收购意大利轻奢sneaker品牌Golden Goose达成协议,交易价格约为12.8亿欧元。
在此前的报道中,也有不少公司有兴趣收购Golden Goose,其中包括私募Advent、SPAC Acamar等。尽管如此,Permira仍具有较强的竞争力,主要是因为Valentino和Hugo Boss是其投资组合的一部分,旗下还拥有英国鞋履品牌Dr Martens。
Golden Goose由设计师Francesca Rinaldo和Alessandro Gallo于2000年创立。2013年,品牌被意大利私募股权基金DGPA接管,两年后转手中端市场投资公司Ergon Capital。
2017年,该品牌由Carlyle接管,并先后在纽约、东京、北京等地开设了旗舰店,从而推动了品牌在美国和亚洲的扩张。
此外,品牌还扩大了产品范围,增设了服装、配饰等,并以皮革制品为主。收益也从2014年的不到5,000万欧元增长到2018年的近2亿欧元,其中80%的收入来自意大利境外。
Private equity firm Permira has reached an agreement tobuy Italian luxury sneaker brand Golden Goose, a source familiar with thematter told Reuters on Wednesday
Permira was vying with rival private equity firm Adventand U.S. SPAC Acamar, one source had said. It was seen as a strong contenderfor the asset given its expertise with luxury brands, including Valentino and Hugo Boss, which used to be part of its investment portfolio, several sources have said.
Permira also owns British work boots brand Dr Martens, which was set for an initial public offering. A spokesman for Permira was not immediately available for comment.
Golden Goose was founded in 2000 by designers Francesca Rinaldo and Alessandro Gallo. In 2013, it was taken over by Italian private equity fund DGPA which sold it to mid-market investment firm Ergon Capital two years later.
In 2017 the brand moved to Carlyle which drove itsexpansion in the United States and Asia with flagship stores in New York, Tokyo and Beijing.
Led by Chief Executive Silvio Campara, Golden Goose has also expanded its product range to include clothing and accessories, with a focus on leather goods. Group revenue rose from less than €50 million in 2014 to almost €200 million in 2018, 80% generated outside of Italy.
BVLGARI withdraws from Baselworld
宝格丽退出本届巴塞尔钟表展
来源:Cpp-Luxury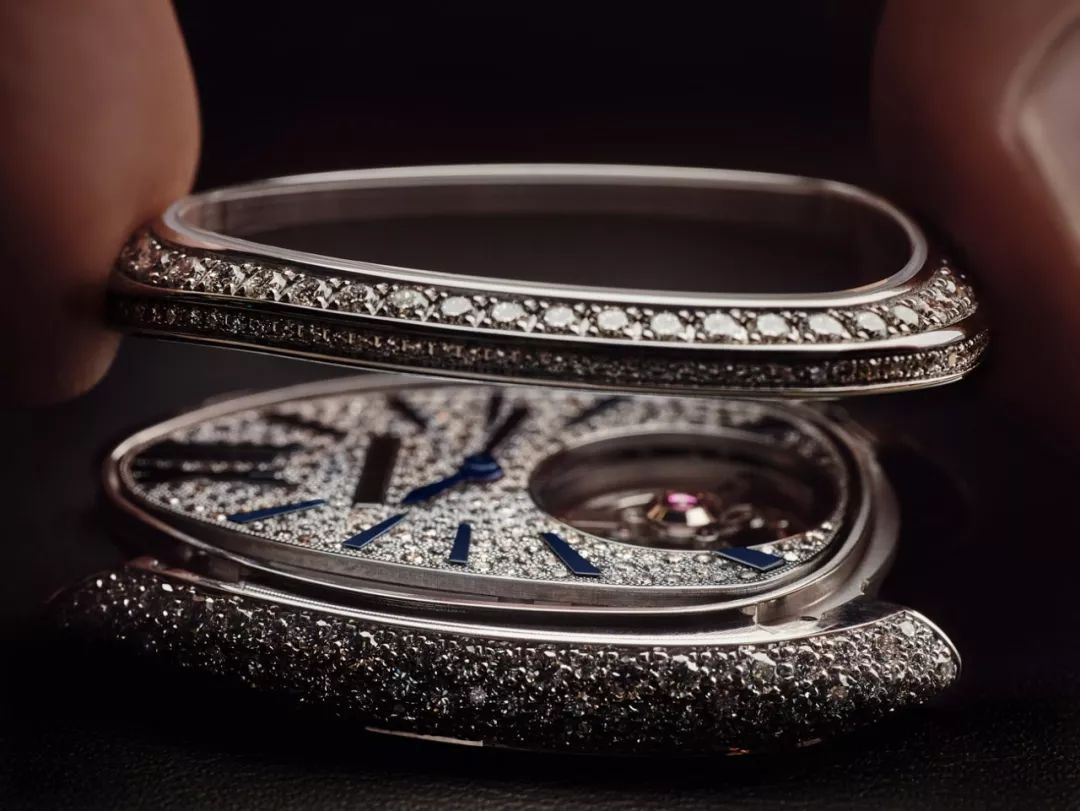 近日,LVMH旗下奢侈珠宝品牌Bvlgari宣布退出本届巴塞尔国际钟表珠宝展。主要原因如下:
一是考虑到1月份的LVMH钟表周的成功举办,以及Bvlgari在此期间也推出了许多新品。二是受冠状病毒疫情影响,引起的全球范围内出行的不稳定性。同时品牌也声明,这并不代表将永远离开巴塞尔国际钟表珠宝展。
鉴于有关疫情和病毒根除时间的不确定性,品牌在未来几个月内一些安排不得不推迟或取消。Bvlgari上周向罗马的Spallanzani医院捐款,用于抗病毒药物的开发研究。
尽管非常遗憾,但Bvlgari表示,将在品牌最大的市场以路演的形式来代替,并向并未到场LVMH钟表周的客户、媒体来介绍关于新品的信息。品牌认为,目前最佳选择是在3月的时候直接进入市场。
After the very successful LVMH Watch Week in Dubai inJanuary, and with the growing traveling uncertainties related to currentCoronavirus pandemic evolution, Bvlgari Horlogerie has decided not to participateto Baselworld 2020.
Bvlgari has already met its key clients and media in Dubai at the Bvlgari Resort early January during the first LVMH Watch Week, introducing its most important 2020 novelties including the World Record Serpenti Seduttori Tourbillon, the Diva Finissima Minute Repeater Malachite, the Octo Finissimo Minute Repeater Gold and the sporty Octo Finissimo Automatic 100 meters Steel.
This has already led many events to be postponed orcancelled in the months to come given the still high uncertainty regarding the virus control process and gradual eradication. Bvlgari has announced last week an important donation to the Spallanzani Hospital in Roma, which isolated the virus DNA structure, in order to contribute to the acceleration of the antivirus remedies development.
In that context, and with only 2 and half months to come, Bvlgari has regretfully decided to cancel its participation to Baselworld 2020 and replace it by roadshows in its biggest markets to meet the clients and medias who were not present in Dubai. They will allow introducing further additional new products to the Dubai set of novelties, including a new ultra-thin World Record.
It does not mean that Bvlgari is definitely leaving Baselworld and decision for 2021 and beyond will be made by the end of June. Assaid in the past, the main criteria to continue participating to watch fairs will be the timing as well as the costs which today are not consistent with commercial requirements and returns of investments" commented Jean-ChristopheBabin, CEO of the Bvlgari Group.
Tiffany & Co. launches pop-up with Flowerbx in time for Valentine's Day By Tayler Bradford
Tiffany & Co.联手Flowerbx打造情人节快闪花店
来源:New York Post
Tiffany & Co.新动作一直不断,除了开咖啡厅外,品牌又在情人节之际推出了一间限时花店。
花店是与英国鲜花电商品牌Flowerbx合作打造的,选址Tiffany在曼哈顿的临时旗舰店The Tiffany Flagship Next Door内,开放时间持续到2月18日。这间临时旗舰店位于品牌第五大道旗舰店的旁边,后者目前仍在闭店翻修中,预计2021年完工。
快闪花店灵感来源于地铁车厢,以白色、银色和"蒂芙尼蓝"为主色调,与门店整体设计风格也很好的保持了统一,还装饰了大量的鲜花。
鲜花产品由Flowerbx提供的,该品牌于2015年创立。除了"For Love"和"Sweet Avalanche"两种玫瑰外,还有波士顿蕨、铁线蕨和兰花的盆栽可以选择,价格在155美元到760美元不等。
当然也可以单独购买鲜花或者花瓶,比如花束的价格在30美元到85美元不等,花瓶的价格是110美元到725美元不等。Tiffany还与Flowerbx一同设计了专门的包装纸和丝带,爆装置的颜色是蒂芙尼蓝,印有双方的logo。
Just in time for Cupid's big day, Tiffany & Co. isoffering bauble buyers a one-stop shop for their bracelet and bloom needs.
Tiffany unveiled its first collaboration with London-basedflower delivery service Flowerbx on Wednesday. The diamond daydream-turned-urban garden has taken root in Tiffany's Flagship Next Door (6 E. 57 St.), where it will remain until Feb. 18.
Marking Flowerbx's first stateside pop-up, the partnership is a fitting celebration of the iconic jeweler's temporary home; Tiffany's longstanding Fifth Avenue flagship, at 727 Fifth Ave. since 1940, is under renovation untillate 2021.
Flowerbx — founded in 2015 by the former vice president of communications for Tom Ford, Whitney Bromberg Hawkings — is offering its "ForLove" and "Sweet Avalanche" roses in Tiffany-blue china vases, pink orchids in the bone-china Tiffany Paper Cup, as well as Boston ferns and potted maiden hairin sterling-silver flowerpots.
Presentation goes a step further with co-branded packaging; every purchase will be packed with Tiffany & Co. X Flowerbxfloral wraps and tucked into Tiffany-blue bags.
西蒙地产以36亿美元的价格收购美国零售商塔尔曼集团
来源:CNBC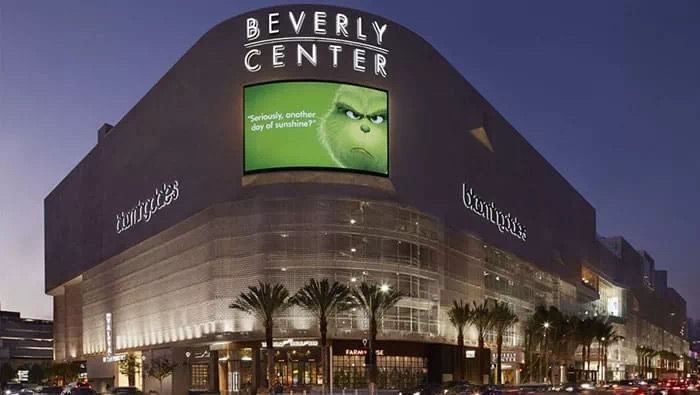 近日,西蒙地产宣布以36亿美元的价格收购美国零售商塔尔曼集团(Taubman Centers)。据悉,该交易将于6个月内完成。
根据双方协议,西蒙地产集团将以52.50美元/股的价格收购 Taubman集团股份,较 Taubman集团2月7日的收盘价溢价51%。Taubman家族成员将出售他们所持有的29%股份中的三分之一给西蒙地产,但可保留其同名房产公司运营子公司的20%股权。
消息公布后, Taubman集团的股价大涨52%,西蒙地产集团上涨1%。目前西蒙的股票市值为452亿美元,在过去12个月中下跌了24%。
西蒙集团表示,该交易将有助于立即增加集团的运营资金,按年率计算至少增加3%。而Taubman将继续由其董事长、总裁兼CEO Robert Taubman管理。
据悉,Taubman集团管理并租赁着位于美国与亚洲的26个区域购物中心,包括新泽西州Short Hills的The Mall和洛杉矶的Beverly Center。
西蒙地产CEO David Simon表示,通过此次收购,将为消费者创造令人兴奋的购物和娱乐体验、为零售商提供沉浸式机会,并为当地社区创造大量新的就业机会。西蒙地产还于近期参与了Forever 21的收购,并且是该品牌的最大业主之一。
Simon, which is known for owning and operating top-tier shopping malls, said it expects the deal to immediately boost its funds from operations, adding at least 3% on annualized basis.
Taubman will continue to be managed by Robert Taubman, its chairman, president and CEO. The company owns, manages or leases 26 super-regional shopping centers in the U.S. and Asia, including The Mall at Short Hills in New Jersey and the Beverly Center in Los Angeles.
As part of the deal, the Taubman family is selling one-third of their stake and will continue to own 20% of Taubman Realty Group LP.
"By joining together, we will enhance the ability of [Taubman Reality] to invest in innovative retail environments that createexciting shopping and entertainment experiences for consumers, immersive opportunities for retailers, and substantial new job prospects for local communities," said Chief Executive Officer and President David Simon in a press release.
Simon is one of Forever 21′s biggest landlords, with dozens of stores in its malls.
Samsung debuts new foldable Galaxy Z Flip phone with Thom Browne
三星联手Thom Browne推出Galaxy Z Flip可折叠手机
来源:Cpp-Luxury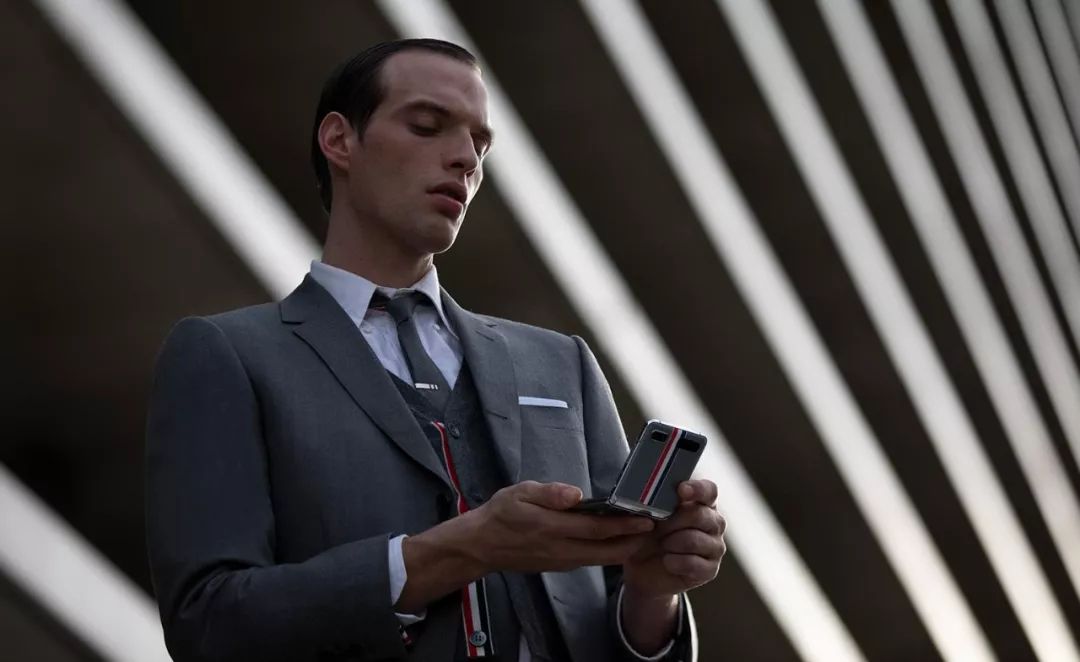 近日,三星举办了新品发布会,并联手美国时装品牌Thom Browne推出合作系列,其中包括可折叠智能手机Galaxy Z Flip。
联名系列包括可折叠智能手机Galaxy Z Flip、智能手表、蓝牙耳机及耳机盒等产品,以灰色为主色调,印有Thom Browne标志性的红蓝白色条,及"Thom Browne New York"标志。
联名手机还有定制的软件界面,比如app图标使用了经典的文字标识,每次开关机时,也会出现极具品牌特色的百叶窗效果。此外还配备了专属的提示音、键盘声、手机模拟铃声,以及鞋子触碰大理石地板发出的踢踏声。
据悉,联名系列产品将在部分地区限量发售,预购将于2月14日开始,价格尚未透露。
Samsung Mobile teams up with Thom Browne for the launch offoldable Samsung Galaxy Z Flip phone. New York based fashion brand of Thom Browne clearly believes that this smart black square is the key to a quietlife, as well as offering up the perfect canvas for self-expression, both sartorial and digital.
The new Samsung Galaxy Z Flip Thom Browne Edition offers refinement from the packaging onwards. The limited edition device has a tailored software interface with app icons that appear to be hand-stitched and lettering that takes its cue from the company image.
A Venetian blind style wake screen takes inspiration from the American Gigolo aesthetic that permeates the brand, while there's also a grey leather case, grey earbuds and the simple Thom Browne four-bar logo towrap up the all-American style sensibility.
Even the sounds have been given a late-century makeover,with a typewriter clack for the on-screen keyboard, an old-school analogue ringtone and the sound of a shoe tapping on the floor as a notification.
国际大牌陆续进驻深圳湾万象城,经营一年,深圳第二座奢华商业地标初见端倪
▼
责任编辑: